Aluminum Tile Trim Straight Edge V Shape Anodized Gold 25X25
Product Detail
Product Tags
Aluminum tile trim, Model No.: 25X25, L shape, Width: 25mm, Height: 25mm.
Start from the source and select high-quality aluminum alloy raw materials;
The molding process adopts hot extrusion technology;
Use the aging treatment process to improve the hardness and strength of the product;
Then use anodizing technology for surface coloring.
Anodizing can significantly improve the corrosion resistance of aluminum alloys, improve the surface hardness and wear resistance of aluminum alloys, and have good decorative properties after appropriate coloring treatment. The use of electrolytic overall coloring means that aluminum and its alloys are colored at the same time as anodizing. It is characterized by the fact that the oxidation and coloring are completed in one step, and the colored film has good light resistance, heat resistance, corrosion resistance and wear resistance.
Browse more from CAD DRAWING
We have styles for you to choose from, or you can customize with drawings and samples.
Aluminum Tile Trims Details
Product Materials
AL 6063-T5
Product Info
1.Length can do 3m, 2.7m, 2.5m.
2.Thickness can do from 0.4mm to 2mm.
3.Height can do from 8mm to 25mm.
4.Color can do White, Silver, Black, Gold, Grey, Champagne, etc.
5.Shapes can do L shape, E shape, F shape, U shape, T shape, Closed Type, Open Type and others.
Finishing Process
Anodizing, Polishing, Spray coating, Thermal transfer printing, etc.
Punching Process
Logo letters, Round, Square, Rhombic, Triangle.
Use for
Protect and decorate the glass, tiles, marbles, UV panels, etc.
OEM and ODM
Acceptable
Our company operates one of the factories alone to produce tile trims. The factory has a full set of tile trim production equipment. In addition, our other factories can also produce waterproof coatings, tile adhesives, and beauty joints. Looking forward to your consultation and communication, welcome your visit and cooperation.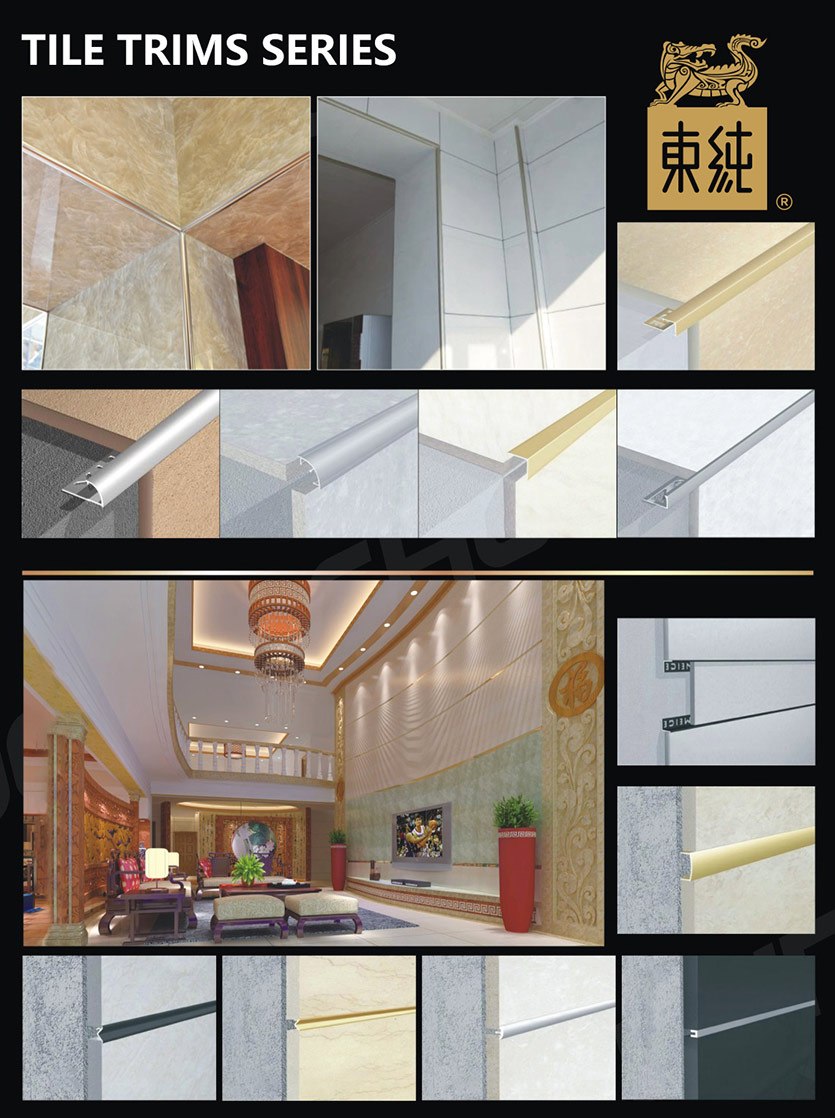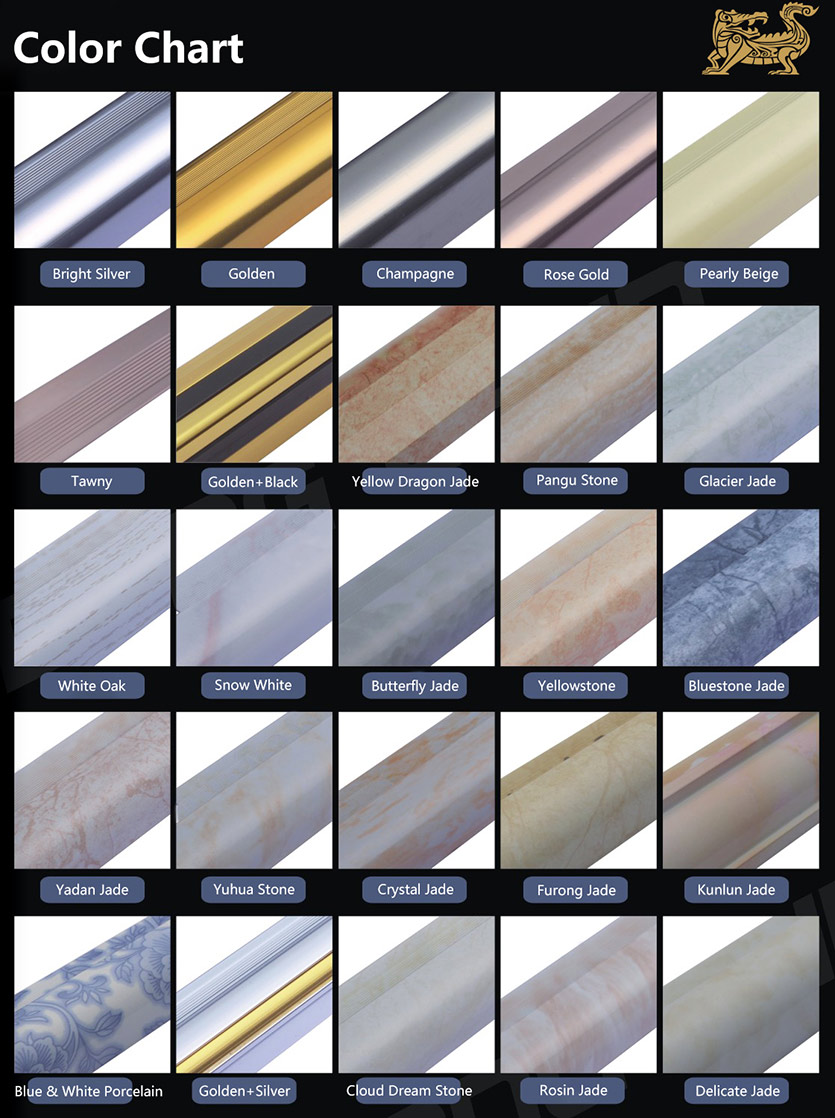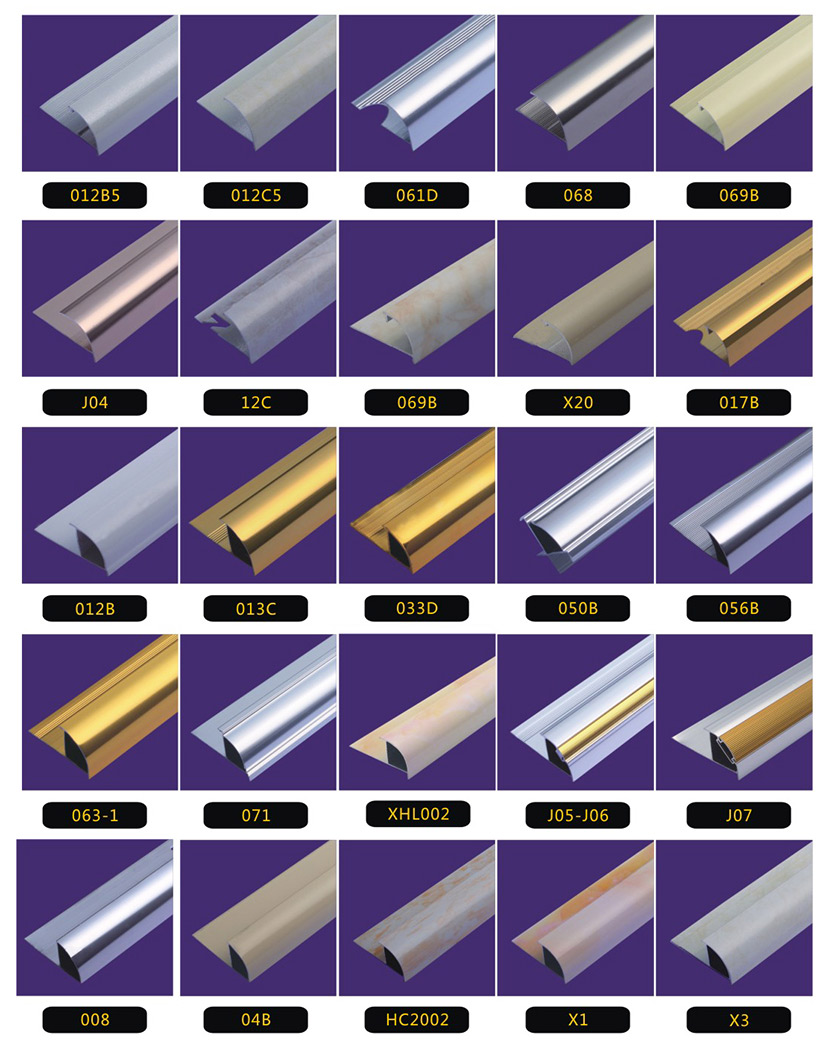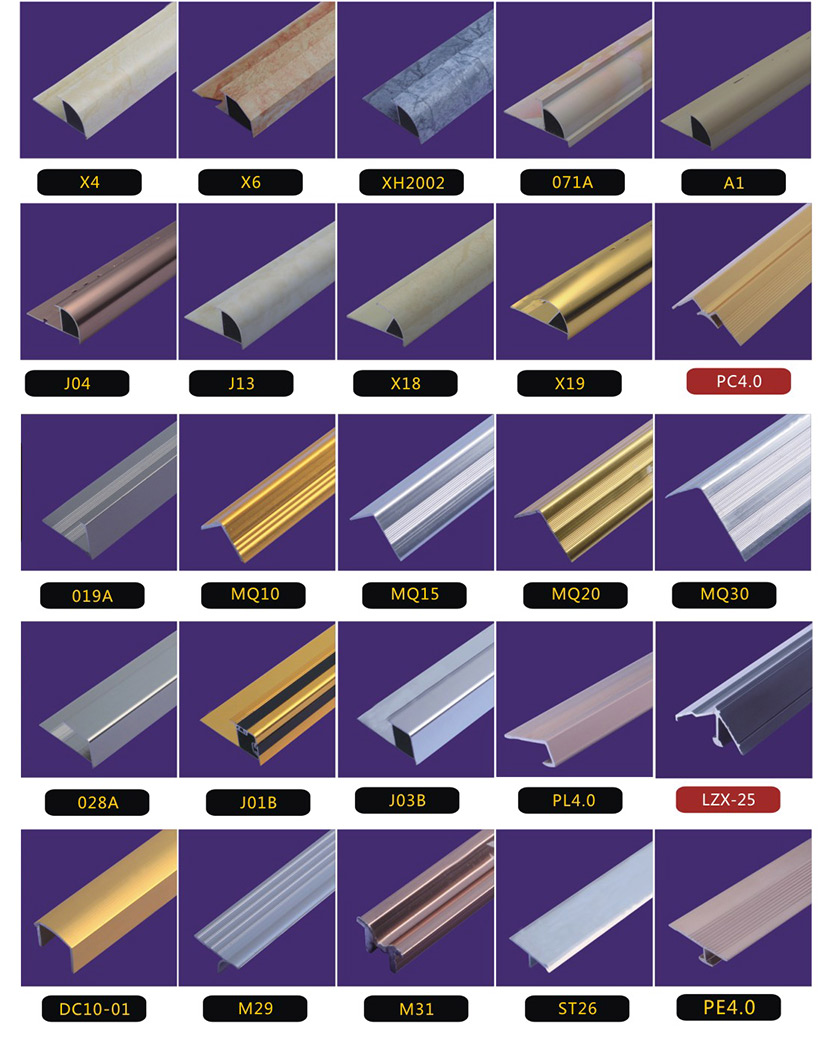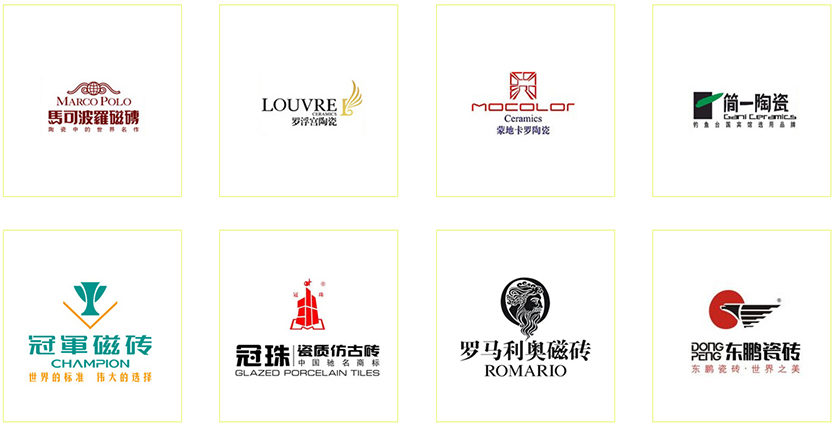 ---
---