Aluminum Tile Trim E Shape 25X21 Anodized Bright Silver
Product Detail
Product Tags
Aluminum tile trim, Model No.: 25X21, E shape, Width: 25mm, Height: 12mm.
The material is made of high-quality aluminum alloy, the hot extrusion technology is used for forming, the aging treatment process is used to strengthen the hardness, and the surface coloring adopts the anodizing technology.
In the actual process, there are many anodizing of aluminum alloys, which can be applied in daily life. Because of the characteristics of this process, a hard protective layer is produced on the surface of aluminum parts, which can be used to produce tile trim, kitchenware and other daily necessities.
Generally speaking, the anode is made of aluminum or aluminum alloy as the anode, and the cathode is made of lead plate. Put aluminum and lead plates together in an aqueous solution, which contains sulfuric acid, oxalic acid, chromic acid, etc., and conduct electrolysis to form an oxide film on the surface of aluminum and lead plates. Of these acids, the most widespread is anodizing with sulfuric acid.
Non-ferrous metals or their alloys (such as aluminum, magnesium and their alloys) can be anodized. This method is widely used in mechanical parts, aircraft and auto parts, precision instruments and radio equipment, daily necessities and architectural decoration.
View more shapes from CAD DRAWING
265+ tile trim shapes for your choice, or send us your CAD file for quotation.
More About Aluminum Tile Trims
Material
Aluminum alloy
Specification
1.Length: 2.5m/2.7m/3m
2.Thickness: 0.4mm-2mm
3.Height: 8mm-25mm
4.Color: White/Black/Gold/Champagne, etc.
5.Type: Closed/Open/L shape/F shape/T shape/Other
Surface Treatment
Spray coating/Electroplating/Anodizing/Polishing, etc.
Punching Hole Shape
Round/Square/Triangle/Rhombus/Logo letters
Application
Protecting & Decorating the edge of tile, marble, UV board, glass, etc.
OEM/ODM
Available. All of above can be customized.
Our company has 16 years experience in production, professional technicians and one-stop production lines, including mold design, aluminum profile manufacturing, machining (heat treatment, profile cutting, stamping, etc.), finishing (anodizing, painting, etc.) and packaging. Efficient and convenient production, ensure product quality standards, and ensure on-time production delivery.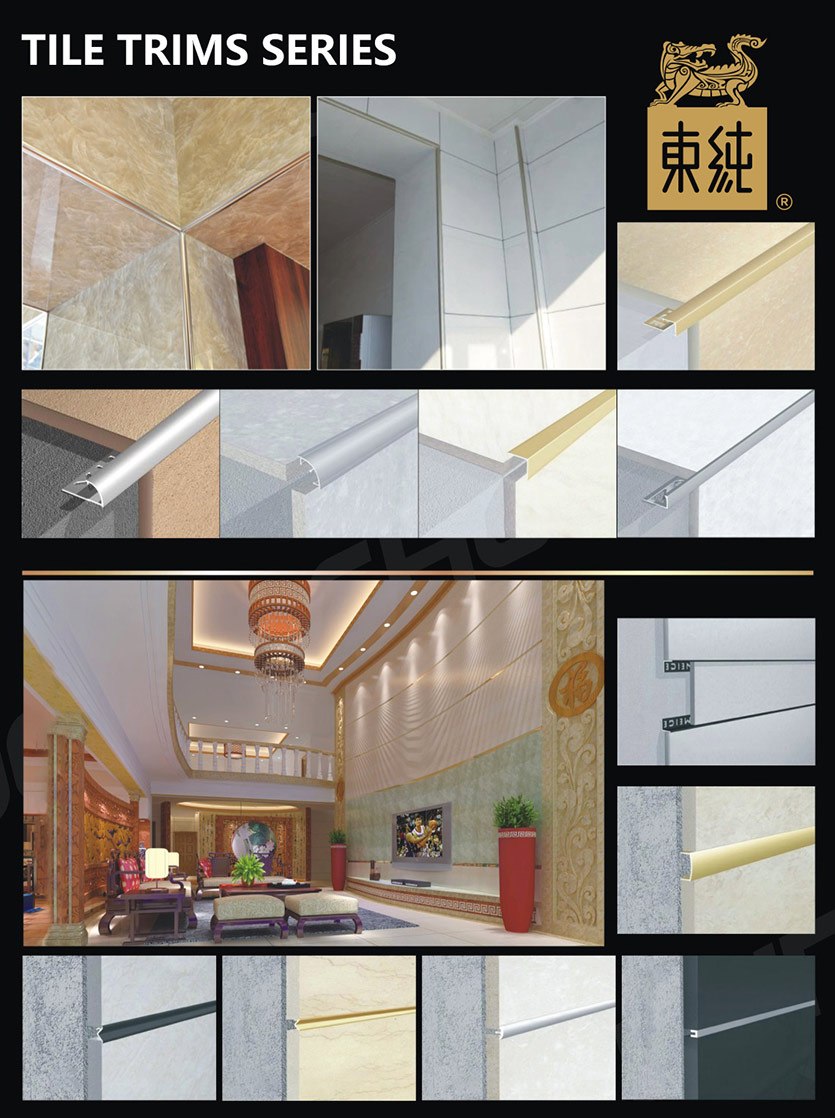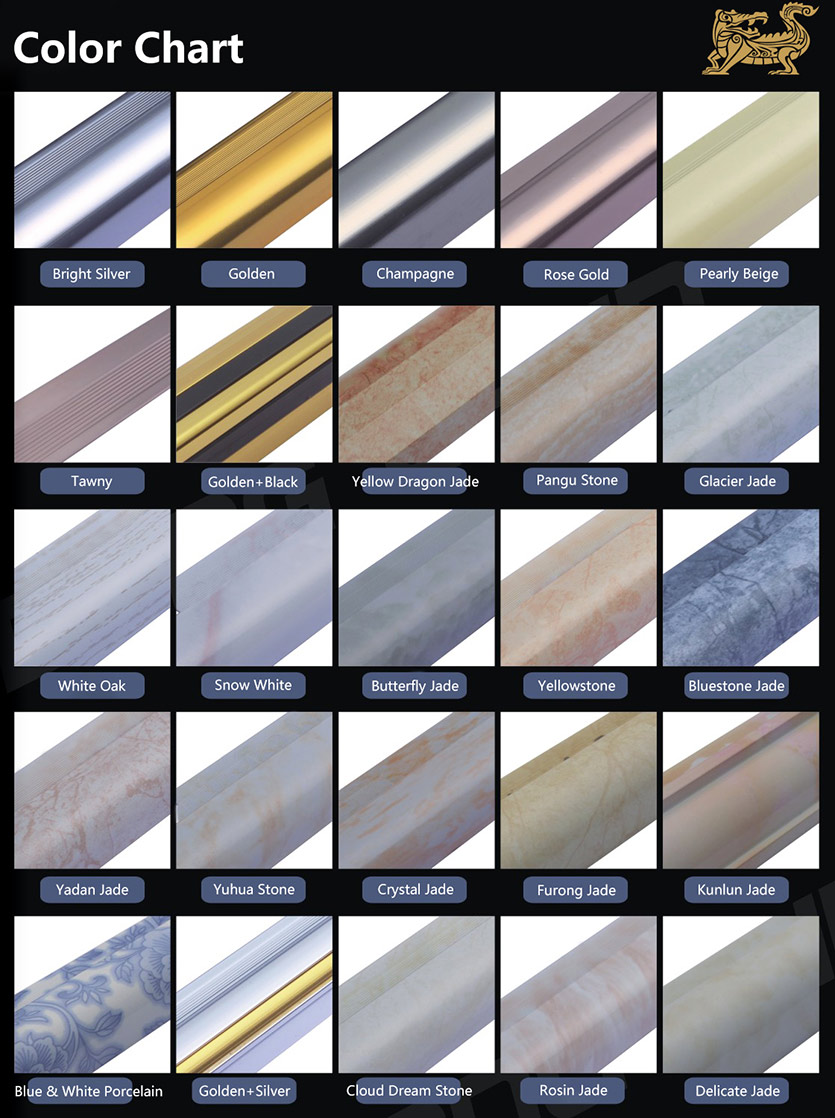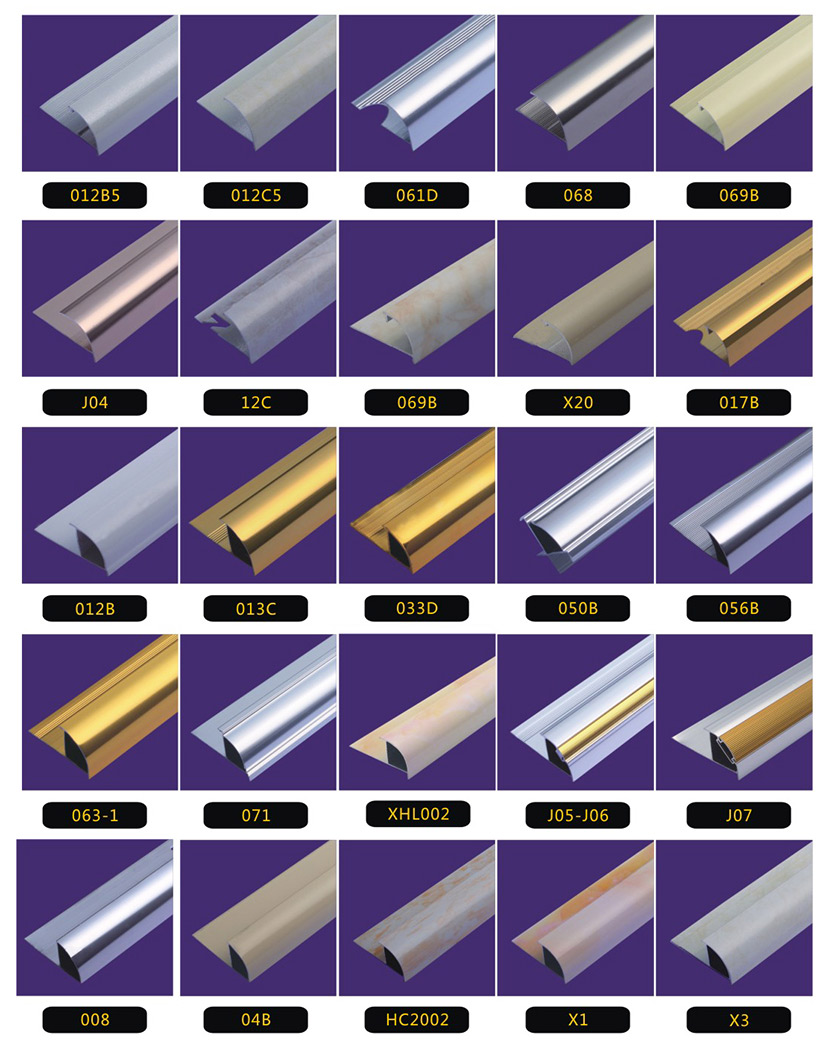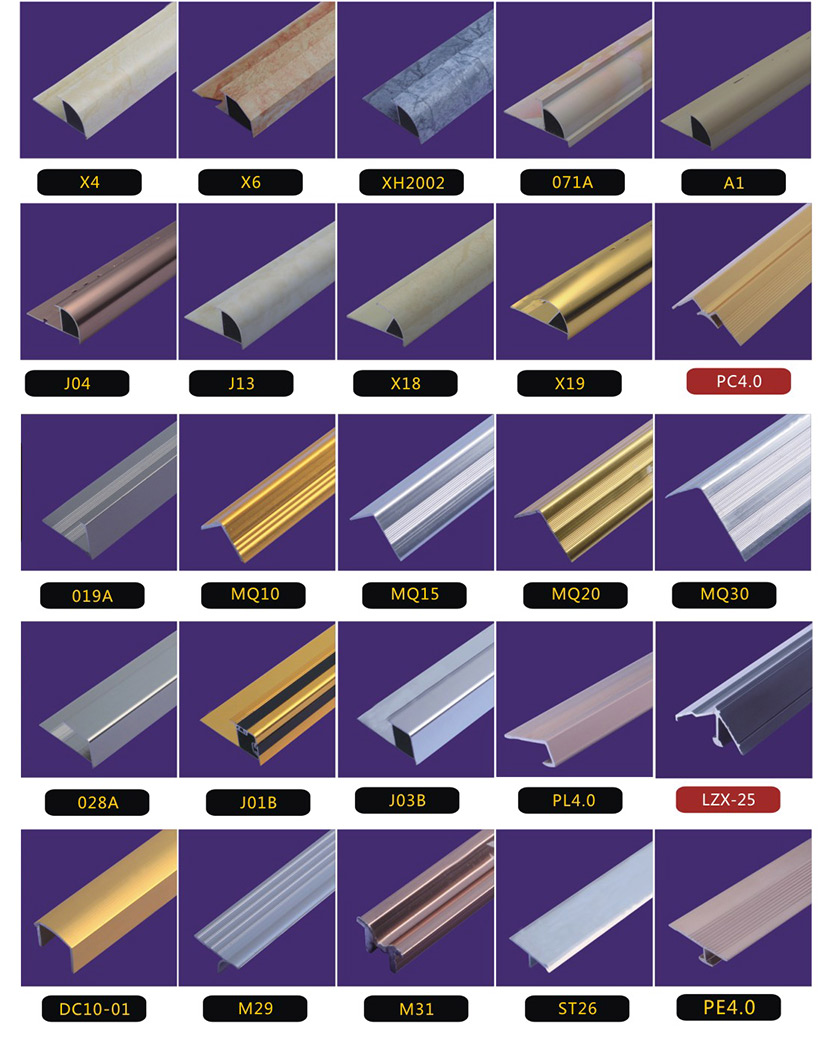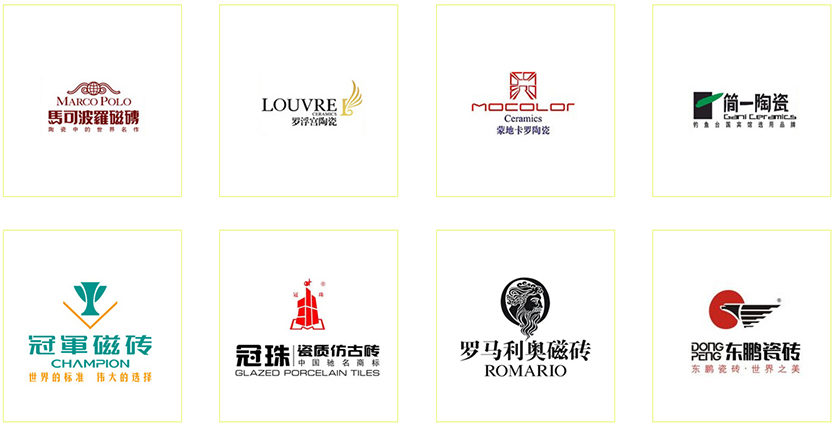 ---
---