Aluminum Tile Trim Arc Angle Quarter Round Edge Closed Type X12A
Product Detail
Product Tags
Aluminum tile trim, Model No.: X12A, Closed type, Width: 29.2mm, Height: 11.19mm + 2.5mm.The product is made of good quality aluminum alloy raw materials through hot extrusion molding technology, and the strength and hardness are improved by aging treatment technology, and then the surface is sprayed and thermal transfer patterns according to the requirements of customers.
Factory direct sales, complete specifications, multi-color optional, support customization, free samples.
Specially designed and developed for wall panels, refined processing, light weight, good toughness, high strength, corrosion resistance, not easy to deform, beautiful and practical, waterproof and moisture-proof, strong and wear-resistant, healthy and environmentally friendly, no formaldehyde, no radiation.
See more from CAD DRAWING
Welcome to choose from our 265+ tile trim shapes, or send your CAD files to us for customization.
Details Of Aluminum Tile Trims
Raw Materials
Aluminum alloy 6063-T5
Specifications
1.Length: 2.5m, 2.7m, 3m
2.Thickness: from 0.4mm to 2mm
3.Height: from 8mm to 25mm
4.Color: White, Black, Gold, Champagne, and so on.
5.Closed Type, Open Type, L shape, F shape, T shape, and others.
Surface Treatments
Thermal transfer printing, Spray coating, Anodizing, Polishing, etc.
Punching Shapes
Round, Square, Triangle, Rhombic, Logo letters.
Apply To
Protection and decoration of edges of tiles, marble, UV panels, glass, etc.
OEM/ODM
All of above are available.
Our company's technical staff have many years of professional production experience and industry experience, our production equipments are complete. The available services include drawing design, mold making, heat treatment extrusion, aging treatment, profile cutting, punching, anodizing surface treatment, painting surface treatment, film packaging, etc. Whether it is OEM or ODM, we can meet the needs of customers, provide efficient and worry-free production, and ensure product quality and on-time delivery.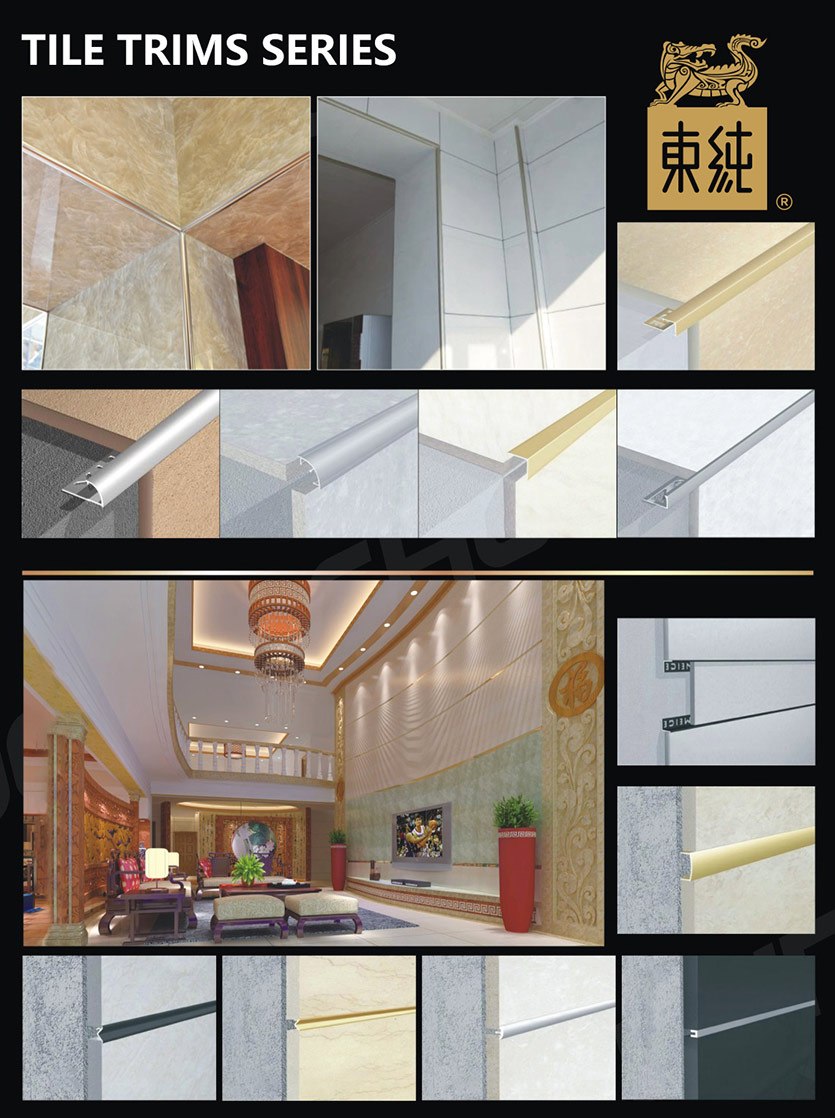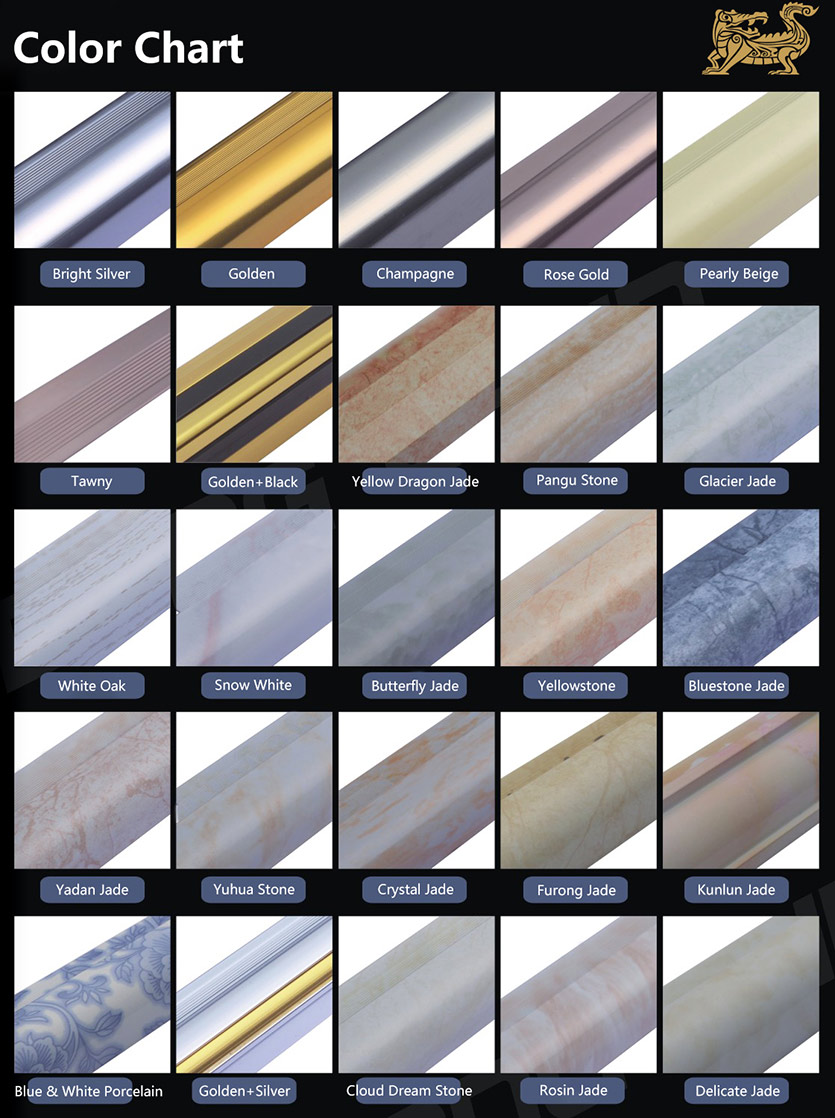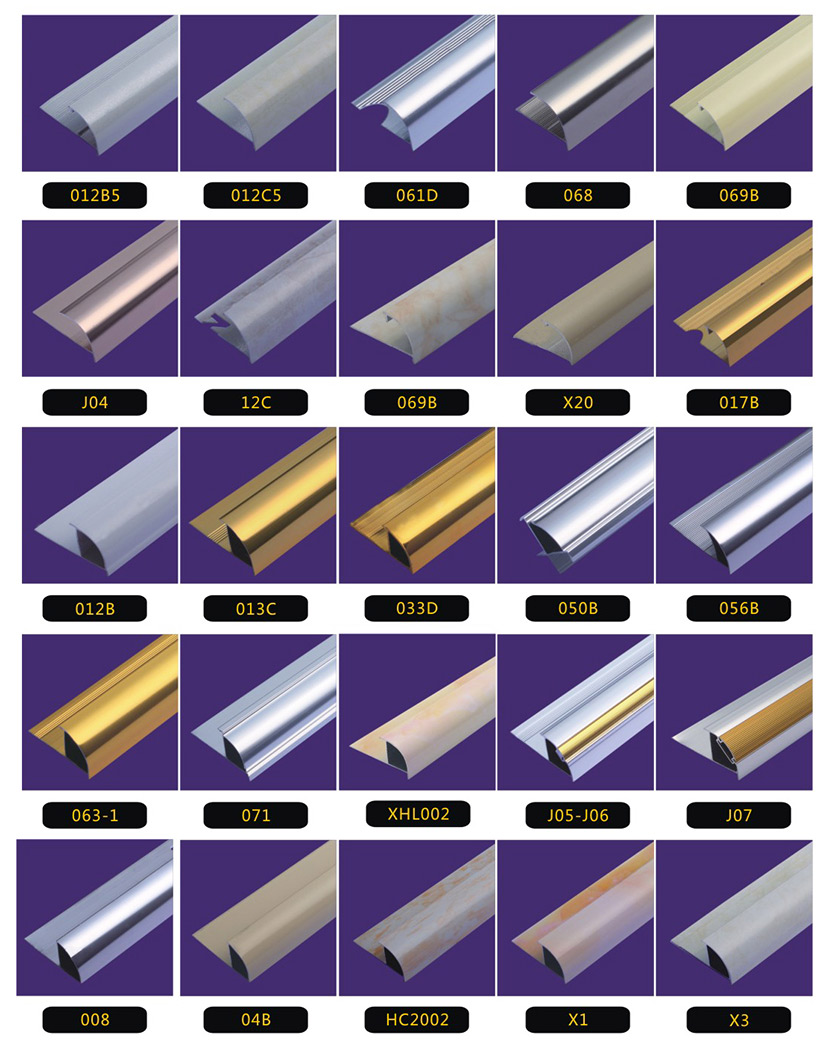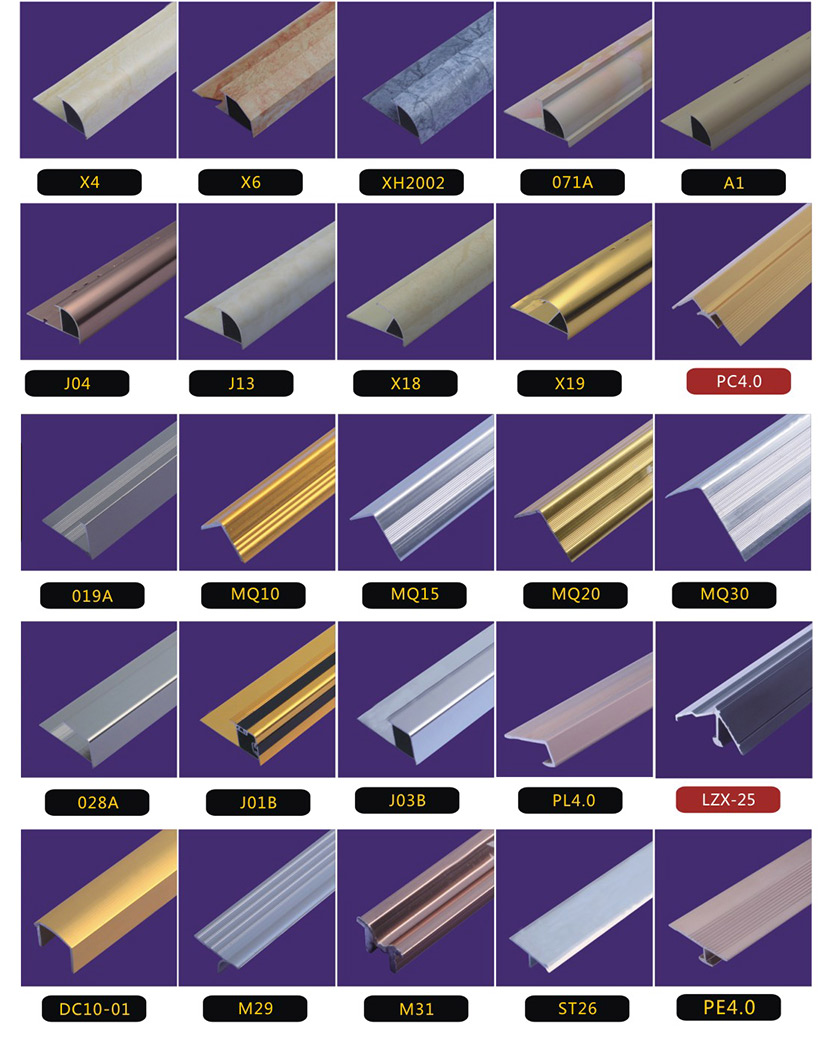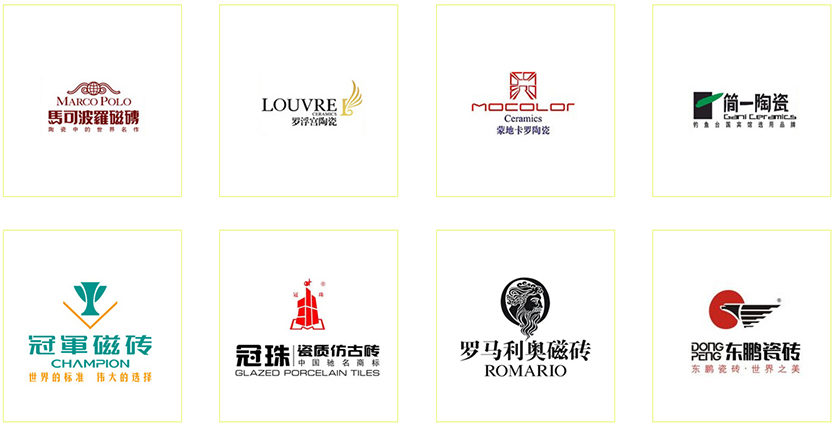 ---
---