Aluminum Tile Trim Open Type Anodized Champagne Gold Round Shape X10
Product Detail
Product Tags
Aluminum tile trim, Model No.: X10, Open type, Width: 30mm, Height: 12.5mm + 3mm.
Our tile trims are all made of high-quality aluminum alloy raw materials as the most basic guarantee, combined with our existing molds and mature hot extrusion molding technology. The hardness and strength of the product are further improved by the aging treatment process; the surface treatment and coloring of the product are carried out by the anodizing process. The product durability and wear resistance are greatly increased, beautiful, non-fading, moisture-proof, and non-rusting.
Anodizing is known as the "universal" technology for aluminum alloy surface treatment. Anodizing treatment of aluminum and aluminum alloys is a process in which aluminum or aluminum alloy products are placed as anodes in an electrolyte solution, and an aluminum oxide film is formed on the surface by electrolysis. The anodized film of aluminum and its alloys has good mechanical properties and corrosion resistance, wear resistance, weather resistance, and also has strong adsorption properties.
Read more shapes from CAD DRAWING
Various tile trim styles for your selection, or to customize according to your CAD file.
Data Of Aluminum Tile Trims
Aluminum alloy
6063-T5
Details
1.Length provided: 2.5m, 2.7m, 3m
2.Thickness provided: from 0.4mm to 2mm
3.Height provided: from 8mm to 25mm
4.Color provided: White, Black, Gold, Champagne, and so on.
5.Shapes provided: Closed Type, Open Type, L shape, F shape, T shape, and others.
Surface Finishing
Anodizing, Thermal transfer printing, Spray coating, Polishing, etc.
Punched Holes
Triangle, Round, Square, Rhombic, Logo letters.
Be used for
Edges Protection & Decoration of tiles, marbles, UV panels, glass, etc.
OEM/ODM
Accept.
Our enterprise has a group of professional and technical stuffs whom have many years of production experience and industry experience, our own production equipments are advanced and complete. Both of OEM or ODM are available, we provide drawing design, mold making, heat treatment extrusion, aging treatment, profile cutting, punching, anodizing surface finishing, spray coating surface finishing, and shrink-wrapped packaging. Warmly welcome your cooperation.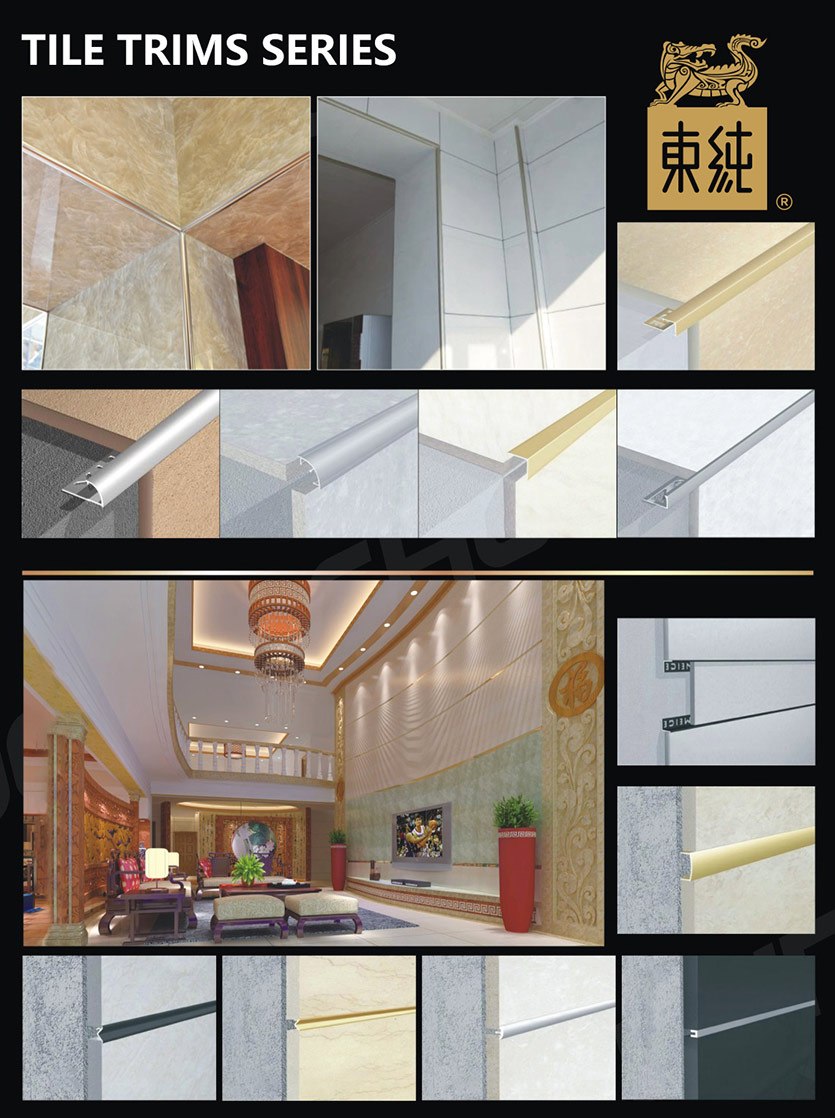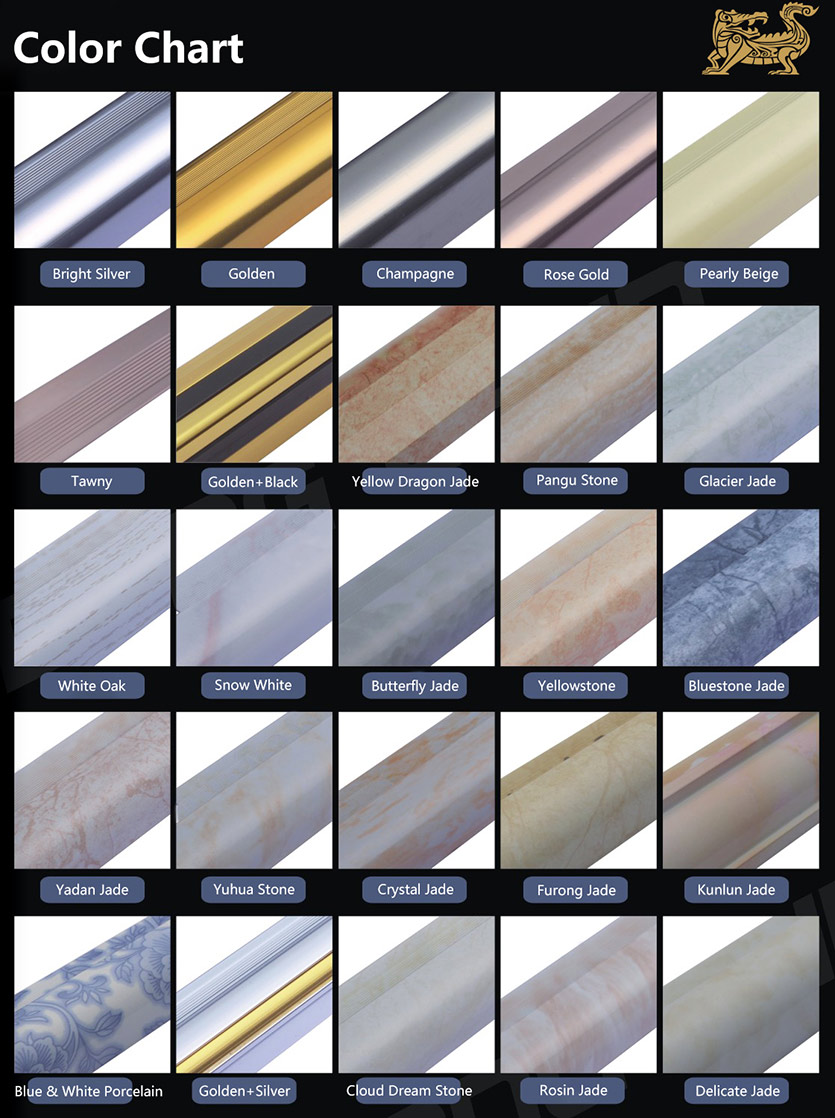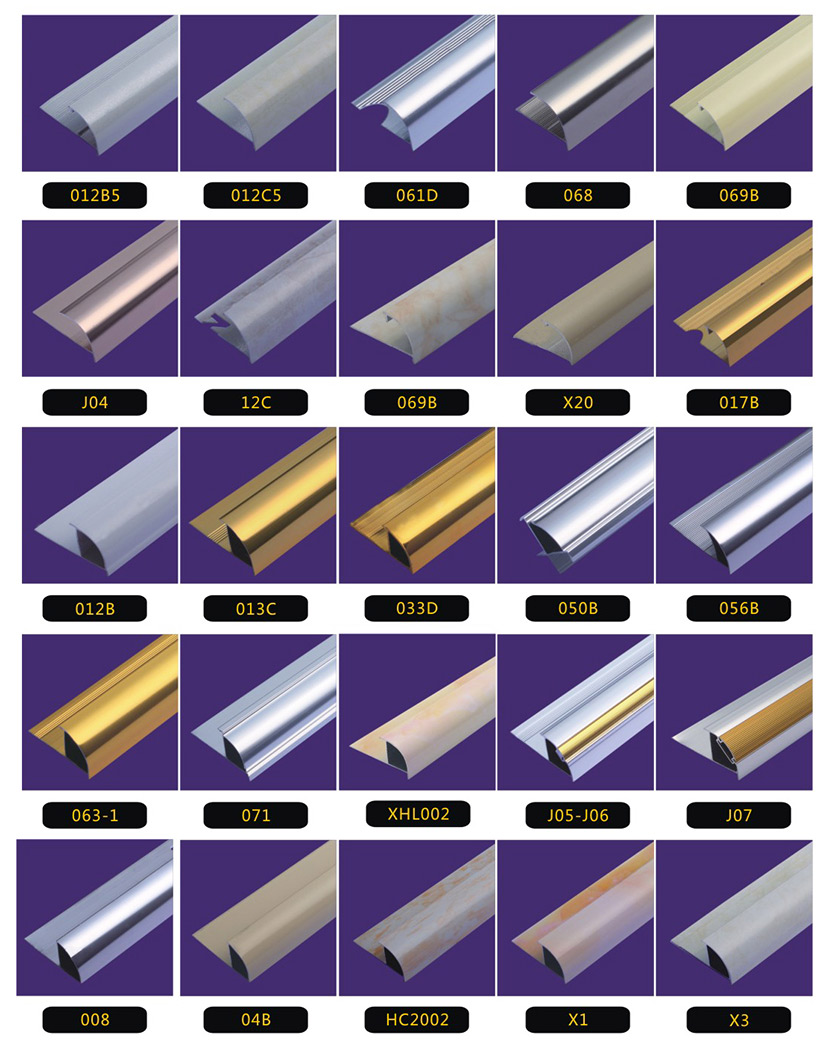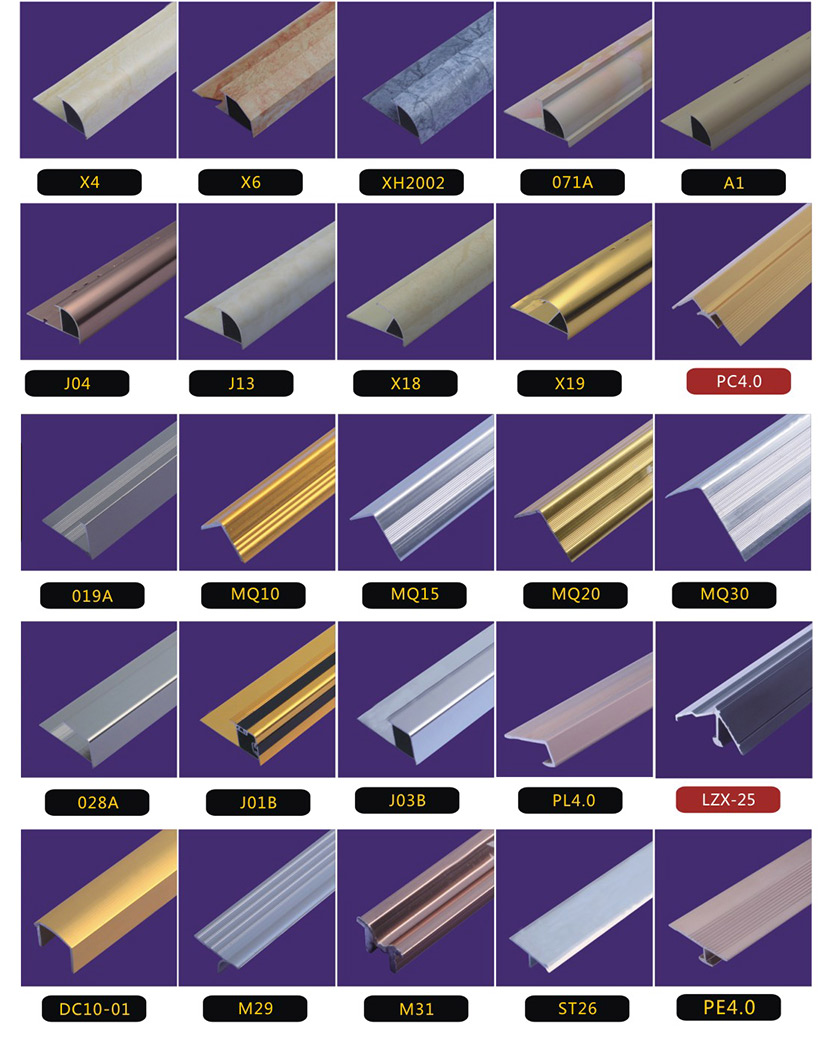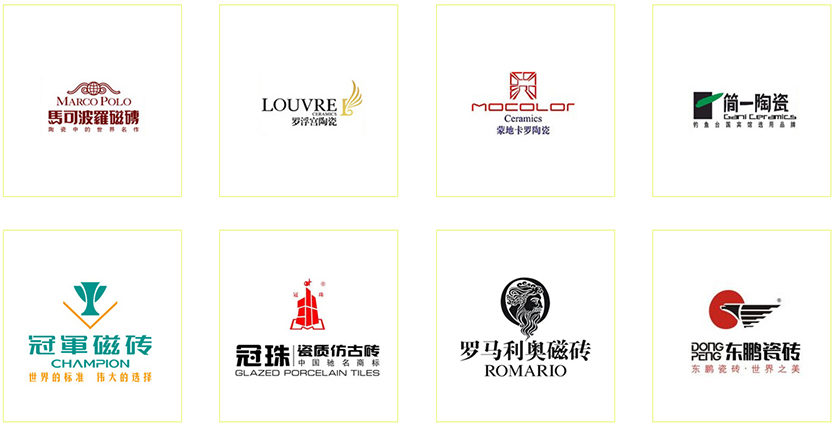 ---
---