Aluminum Tile Trim Anodized Gold Arc Edge Open Type Tiles Decoration 069B
Product Detail
Product Tags
Aluminum tile trim, Model No.: 069B, Open type, Width: 31.8mm, Height: 12.5mm + 2.5mm.
High-quality aluminum alloy raw materials are selected and formed by hot extrusion technology; the hardness is strengthened by aging treatment process; the surface treatment and coloring are carried out by anodizing process.
The anodization of aluminum alloys for construction, decoration and protection is basically the formation of porous anodized films. Taking the sulfuric acid anodization of 6063 aluminum alloys for construction as an example, the porosity is roughly 11%. The structure of this porous anodic oxide film is composed of two parts, the barrier layer and the porous layer which are close to the metal substrate. This porous nature gives the anodized film the ability to color and other functions. The micropores need to be closed to improve the corrosion resistance, weather resistance, pollution resistance, etc. of the product. The anodic oxide film of aluminum must be sealed to improve corrosion resistance and pollution resistance, except for individual hard oxide films such as wear-resistant films.
View more shapes from CAD DRAWING
265+ tile trim shapes for your choice, or send us your CAD file for quotation.
More About Aluminum Tile Trims
Material
Aluminum alloy
Specification
1.Length: 2.5m/2.7m/3m
2.Thickness: 0.4mm-2mm
3.Height: 8mm-25mm
4.Color: White/Black/Gold/Champagne, etc.
5.Type: Closed/Open/L shape/F shape/T shape/Other
Surface Treatment
Spray coating/Electroplating/Anodizing/Polishing, etc.
Punching Hole Shape
Round/Square/Triangle/Rhombus/Logo letters
Application
Protecting & Decorating the edge of tile, marble, UV board, glass, etc.
OEM/ODM
Available. All of above can be customized.
Our company has 16 years experience in production, professional technicians and one-stop production lines, including mold design, aluminum profile manufacturing, machining (heat treatment, profile cutting, stamping, etc.), finishing (anodizing, painting, etc.) and packaging. Efficient and convenient production, ensure product quality standards, and ensure on-time production delivery.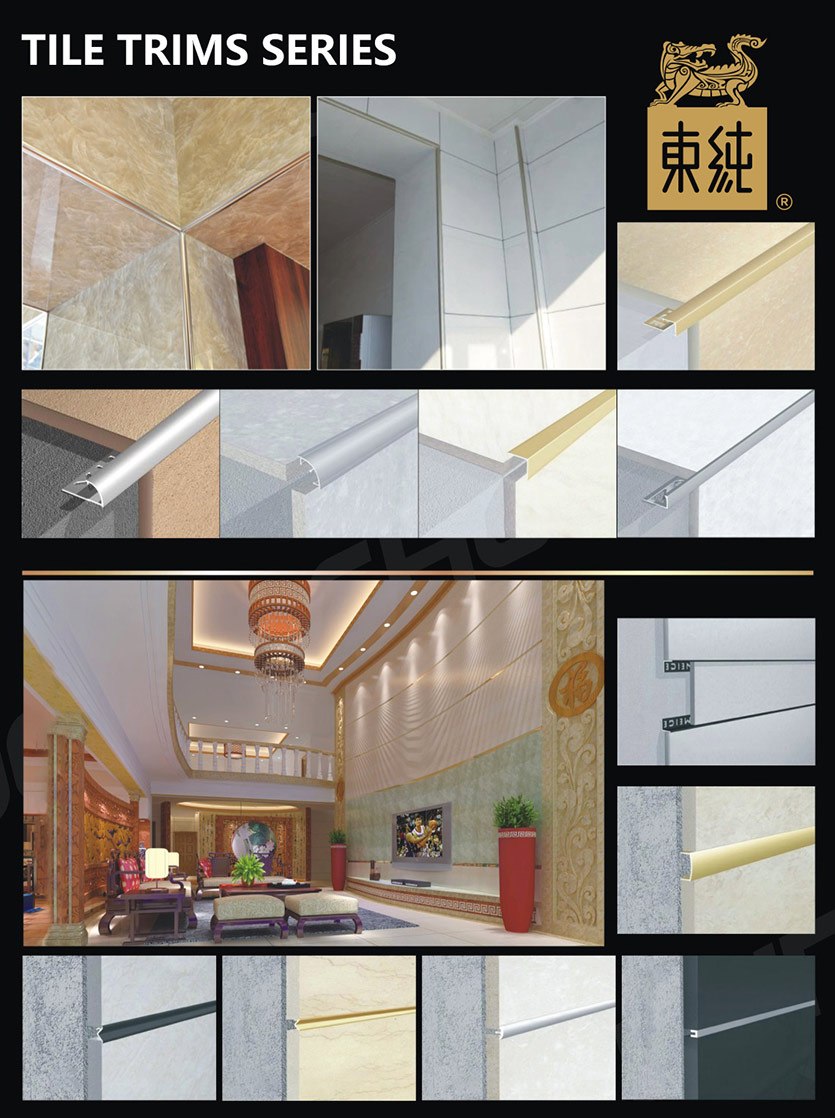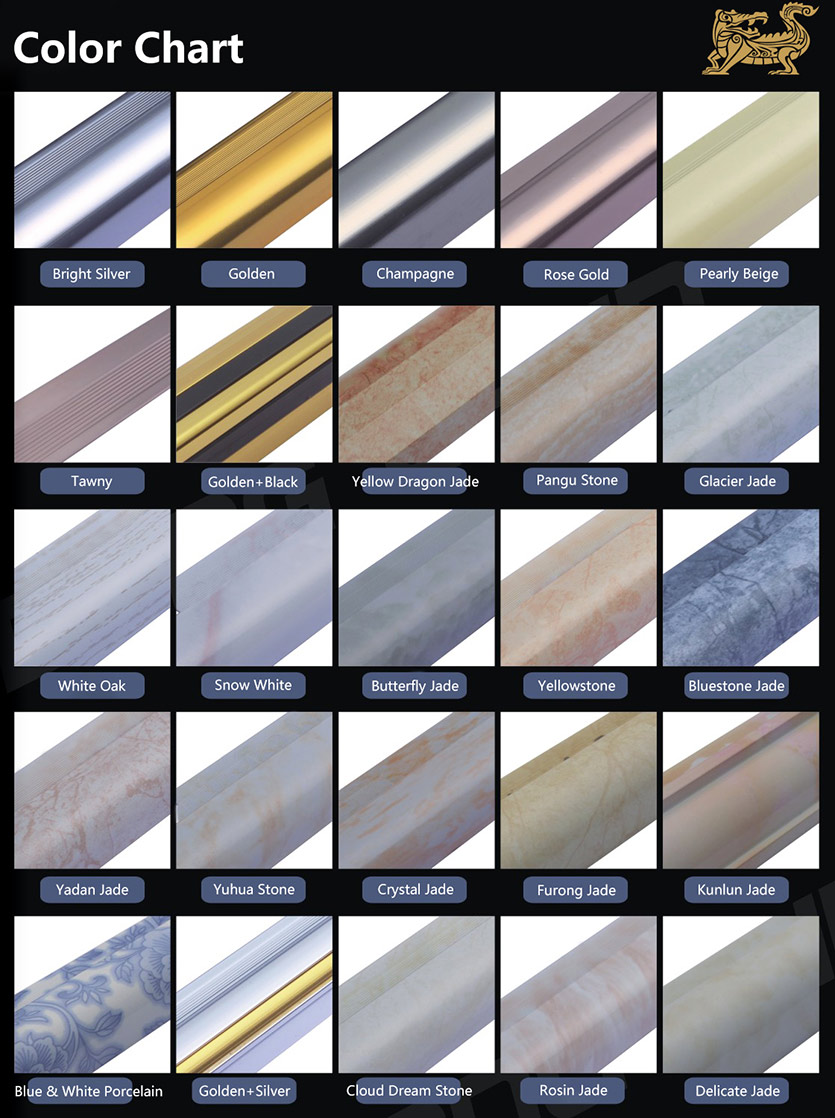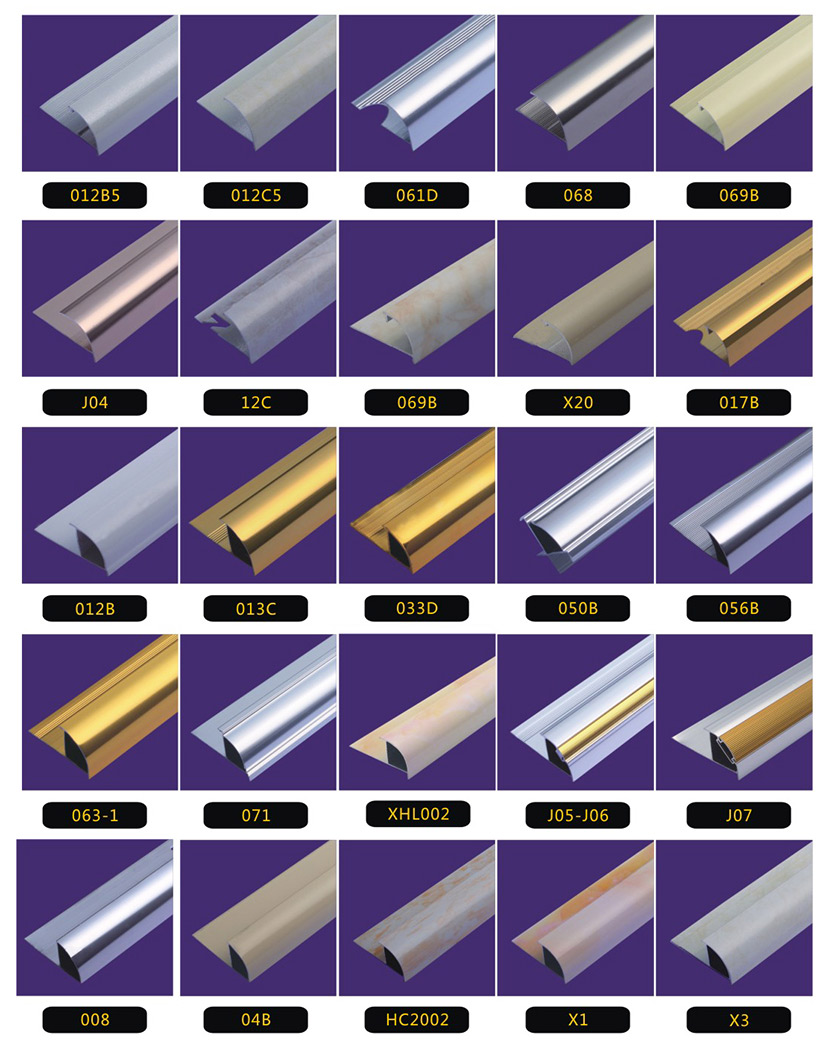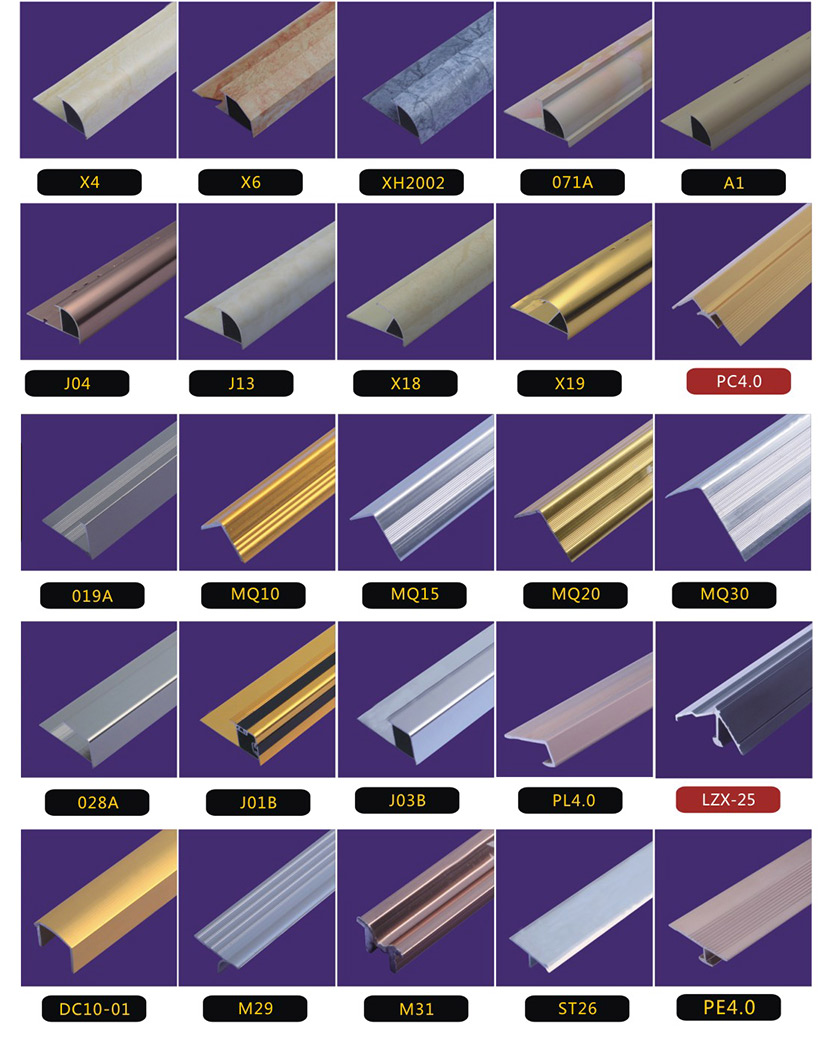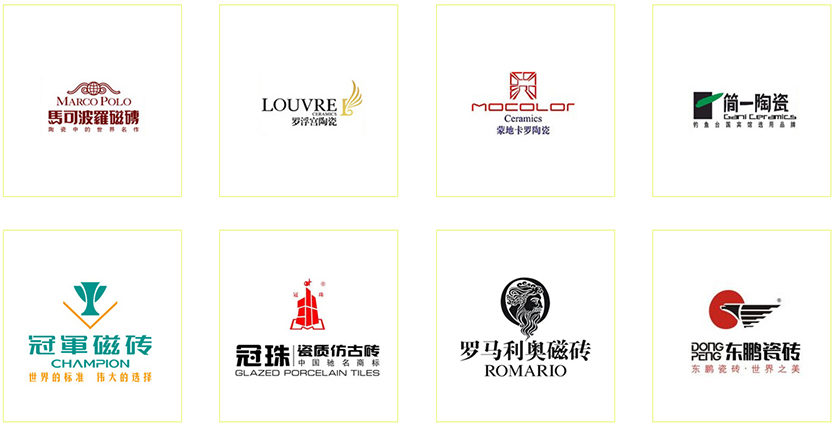 ---
---